Somaliland's plea: 'Don't wait for people to die'
below is the text of an article on the ITV News website from 10 March 2017.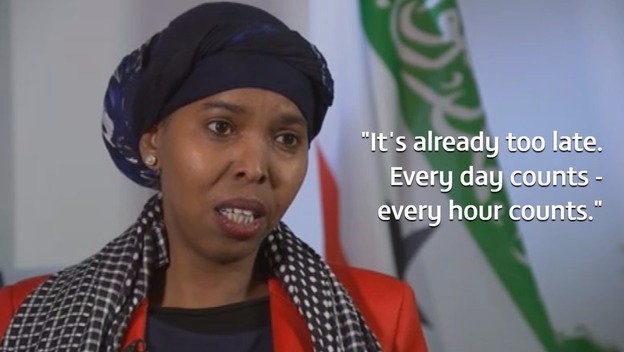 As she watches her home Somaliland stand on the brink of famine, a senior official has put out an emotional plea to the world to "not wait until people die."
With more than one and a half million people facing the prospect of starving to death, Ayan Mahamoud says it is "already too late - but every day counts, every hour counts".
Speaking to ITV News, Ms Mahamoud broke down in tears recalling how nomad communities have "lost all their animals".
Read more: Somaliland's plea: 'Don't wait for people to die'